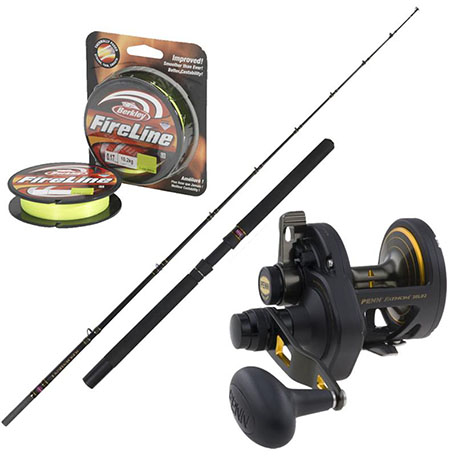 Penn Proff 2-speed Sea fishing set 15-40lbs
Great package from Penn, here it really should not be on the equipment when the big fish bites! Throw on a fortom and a jig or jig and you're ready to fight the barking species in the ocean.
Description
Penn Fathom 40N LD 2-speed is a raw strong reel with frame and ends in aluminum and main drive in stainless steel. The lever brake provides full control and with the 2-speed function you can slow down the cornering speed when driving large fish. The robust rod, Penn Regiment XT 7 ′ 20-60lbs, is one of the most sensitive you can use for active deep sea fishing. 600 m (0.39mm) Fireline ensures safe hooking and saves the big catch with its extreme strength.!
This is included in the set
- Penn Regiment XT 7 foot pole
- Penn Fathom 40 NLD 2-speed
- Fireline 0.38mm 600m
- Solid bar tube